Part II: President Biden's strategy to combat COVID-19
President Biden recently announced vaccination mandates for a wide range of employees.  "We're going to protect vaccinated workers from unvaccinated coworkers. We're going to reduce the spread of Covid-19 by increasing the share of the workforce that is vaccinated in businesses all across America," President Biden stated in his announcement.
While the rules behind the action plan are still being defined, here's what we know so far:
Employers with 100+ Employees: Ensure Workers are Vaccinated or Tested Weekly.
What we know about the 100+ Employee Vaccination Mandate:
OSHA is developing a rule that will require all employers with 100 or more employees to ensure their workforce is fully vaccinated or require any workers who remain unvaccinated to produce a negative test result on at least a weekly basis before coming to work.
The rule will require employers provide paid time off for the time it takes for workers to get vaccinated or to recover if they are under the weather post-vaccination.
Companies will face a $13,600 penalty per violation of the OSHA rule, though the new rules could take some time to implement and enforce.
What we don't know about President Biden's Vaccination Mandate:
Will the 100 employee trigger apply companywide or to individual facilities?
Under what circumstances will corporate entities be aggregated for purposes of determining number of employees?
What if the number of employees fluctuate above/below 100 throughout the year?
Will separate entities that are arguably "joint employers" be aggregated?
Who will be responsible for pay for the COVID-19 testing: the employer or the employees?
When will we know more about the Vaccination Mandate:
Likely not for a long time. President Biden's plan requires OSHA to issue an Emergency Temporary Standard (ETS) to implement these requirements. An ETS is used to accelerate urgent rules and has only been used 10 times in OSHA's 50-year history. Multiple news outlets have cited that courts have invalidated or halted four of those rules and partially blocked one, according to the Congressional Research Service. The ETS process was last used in June to institute healthcare workplace rules to stop the spread of coronavirus. Before that, OSHA's last ETS was 38 years ago.
The June rule took five months for OSHA to formulate after an executive order by Biden. Unions sued to challenge it, claiming that it did not do enough to protect workers outside healthcare.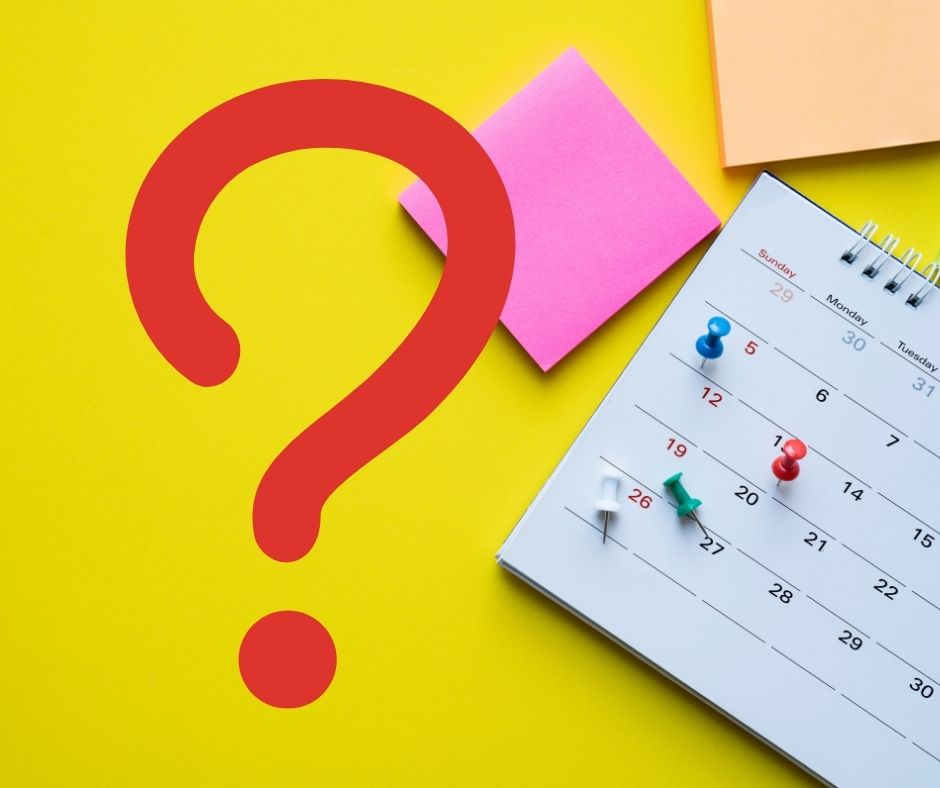 There is also question about OSHA's ability to enforce this rule once issued. According to NASDAQ, OSHA's effectiveness is also undermined by its shortage of inspectors and resources. While OSHA is empowered to fine employers up to $13,600 per violation of the new rule, it is spread too thin to catch some violators. OSHA now has an estimated 800 safety and compliance inspectors to cover the more than 100,000 private-sector companies affected by the new rule. Reuters reported earlier this year that the agency has largely failed to hold employers accountable for unsafe conditions during the pandemic.
Preparing for the Vaccination Mandate
Begin compiling vaccination records.
If you haven't already, you may want to start asking employees to turn in copies of their vaccination records. This will not only allow you to get a better idea of what percentage of your work force is currently unvaccinated, but it will also give you an opportunity to work the bugs out of your record system as it relates to vaccinations. For example, what will you do if you suspect a vaccination card is falsified? Where will you store vaccination records? How will you ensure there is no medical information transferred with the vaccination records?
If you will allow weekly testing as an alternative to vaccination, you should start preparing for your testing plan. For example: Will you provide on-site testing? Are you familiar with the rules regarding how medical information obtained through company provided testing is treated by the EEOC and state administrative bodies? Will you require employees obtain their own testing? If so, how will employees prove they have been tested.
Update your Policies to allow for Paid-Time Off for Vaccinations and its Side Effects.
President Biden's plan calls for paid time off to be given for an employee to receive the vaccine and to recover from any side effects. While the ETS will provide details on this requirement, consider whether you prefer to require employees use existing PTO (if that is allowed by the ETS) or if you will create a separate bucket of time off for this use. Also keep in mind any state COVID-19-related laws and how that may impact your policies.
Once you determine how you will be gathering vaccination records and your testing procedures, you need to draft a policy that clearly sets out what your employees need to know to comply. Including what documentation they need to provide, who to submit it to and how it should be submitted, deadlines for when documentation needs to be turned in, how employees can apply for medical and religious accommodations, and any steps that the company will take if employees fail to comply.
Requiring Vaccinations for all Federal Workers and Contractors that Do Business with the Federal Government.
The President's plan on "Vaccinating the Unvaccinated" also included an Executive Order requiring all federal executive branch workers and employees of contractors that do business with the federal government be vaccinated. Currently, Federal contractors have until December 8, 2021 to be fully vaccinated against COVID-19. With some limited exceptions, after that date, Federal employees and contractors will no longer have the option of regular Covid testing unless they are legally entitled to an accommodation (for example, a medical or religious exemption).  The requirement also applies to federal contractors working from home.
"If you want to work with the federal government and do business with us, get vaccinated."

– President Biden, in his speech announcing his plans. 
Requiring COVID-⁠19 Vaccinations for Health Care Workers at Medicare and Medicaid Participating Hospitals and Other Health Care Settings
The President's plan also instructed the Centers for Medicare & Medicaid Services (CMS) to take action to require COVID-19 vaccinations for workers in most health care settings that receive Medicare or Medicaid reimbursement, including but not limited to hospitals, dialysis facilities, ambulatory surgical settings, and home health agencies. This action will apply to nursing home staff as well as staff in hospitals and other CMS-regulated settings, including clinical staff, individuals providing services under arrangements, volunteers, and staff who are not involved in direct patient, resident, or client care.
For information on Illinois Executive Order on Vaccinations, see Part I of our blog on this topic.
---
Should you have any questions about vaccination requirements or testing protocols for your business, or would like to schedule a free initial consultation, you contact Navigant Law Group, LLC at (847) 253-8800 or contact us online.
At Navigant Law Group we know the ropes of the legal system. Business services include: Contract Law, Employment Law, Intellectual Property, WBE / MBE / VBE / LGBT / DBE certification, Commercial Real Estate, and other general Business Law services. Individual services include Estate Planning, Wills and Trusts, Administration, Probate, and Guardianship.
This article constitutes attorney advertising. The material is for informational purposes only and does not constitute legal advice.