In the spring of 2016, I sat down to write an article for a local publication. This is not the article I meant to write. I had put aside some time in the afternoon to polish up a different article and to submit it. Instead, I spent the afternoon at a crash site and then in a hospital. My then-seventeen year old son was in a horrible car accident that he walked away from. We were beyond lucky that day. Airbags and seat belts saved lives- not just random lives but my boy's life.
As the day unfolded, and we were assured that bumps and bruises were his injuries, my husband and I started getting down to the business end of the crash. What will the insurance cover? Where will the car be towed? And then, given what I do, I thought about the bullet we dodged. What if he had been seriously injured or died?
As it turns out, I have some advice and a few things to say. This is the article I wrote. It is still good advice, 6 years later.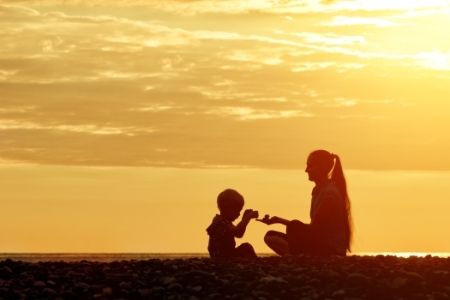 Who is in charge of my minor child's medical care? If your child is under age 18, you as a biological or adoptive parent have a right to act on behalf of your child and make arrangements for care. That means you get to choose which hospital, which doctor and within guidelines, which course of treatment or non-treatment you will be taken. Each parent shares in this right equally. If you and your spouse, or former spouse, do not agree, then Houston, we have a problem. If you are divorced or divorcing, try to have the documentation specify who is in charge of medical matters. My advice, get it in writing and have discussions. Remember to co-parent, even past the divorce.
If my child is over age 18, am I still in charge? For an adult child, your rights are less clear. Although the Healthcare Surrogate Act provides that you may act (in concert with any other parent) on behalf of the child, your right to act has limitations. I can not stress enough that your child needs to sign a Power of Attorney for Healthcare on their 18th birthday. My son did. On his actual 18th birthday, shortly after the accident, he came to my office to sign the power of attorney, a HIPAA Authorization allowing me access to medical records and a Living Will which sets forth his wishes related to end of life decisions and a Power of Attorney for Property so I can make financial decisions for him as needed. Each of these documents lists our back up agents. We have a plan.
If my child is injured and loses capacity before age 18- what then? For special needs children or people over the age of 18 without adequate mental state, the only way we solidify our rights to make decisions for them is through a guardianship proceeding. You want to avoid guardianship court unless you really need it. Get the Powers of Attorney signed if at all possible while the person in question has good mental state. Again, my boy signed on his 18th birthday. If you need to go to guardianship court, understand the process first by hiring a capable attorney. Understand your rights and your needs. There are many options to guardianship. Make sure you understand your choices.
What will my insurance cover? After the dust settled, my son was released from the hospital, and bits of my son's car were scraped off the road, my husband and I started to worry about the financial side of the accident. What if insurance does not pay for the replacement of the car? After some hectic calls, we had a big sigh of relief. We bought GAP coverage. It literally will pay the gap between the insurance payment and the loan amount, if there is one. My advice, know your insurance coverage and check that coverage annually. Make sure you know your risks and are what items are covered in the event of a loss.
Are the First Responders taking the right steps for our family? Maybe, maybe not. At the crash scene the EMTs were helpful and kind and really looking out for our son and the other people involved in the crash. But the car was towed by a random service to a place that charges a high daily storage fee that my insurance will not cover. We found that out by digging in that night. We quickly had to arrange to have the car moved. The goal of the people working the crash was, not surprisingly, to ensure that the site was cleaned up. Don't assume that those on the scene care about what is in your best interest. Know your insurance company well and make sure that they have your back.

The police offices at the scene were a different story altogether. I naively assumed that they were there to help. Instead, they bullied me, were actually not only rude but dismissive, and ransacked my son's car and backpack. There was nothing to be found and so they found nothing. Our son was simply going back to school after lunch at home. He had nothing in the car or on his person that he needed to hide. But if he did, I should have pushed back and asked why the car was being searched. I, a licensed practicing attorney, did not realize what they were doing until it was over. I was shaken and worried and not about the car, but about my son. I should have called a person with a cooler head to the scene. In fact, I would have been a good choice, but not when it is my kid in the car crash.
Last but not least, tell your family you love them every day. Do not grumble as you pack the lunch. Send them off into the world loved and protected. We bought our son another Chevy shortly after the crash. We stuck with the same kind. That car gave its life for my boy. From the front crumple zone to the many air bags deployed, to the steel cage he sat in, it was a good choice.