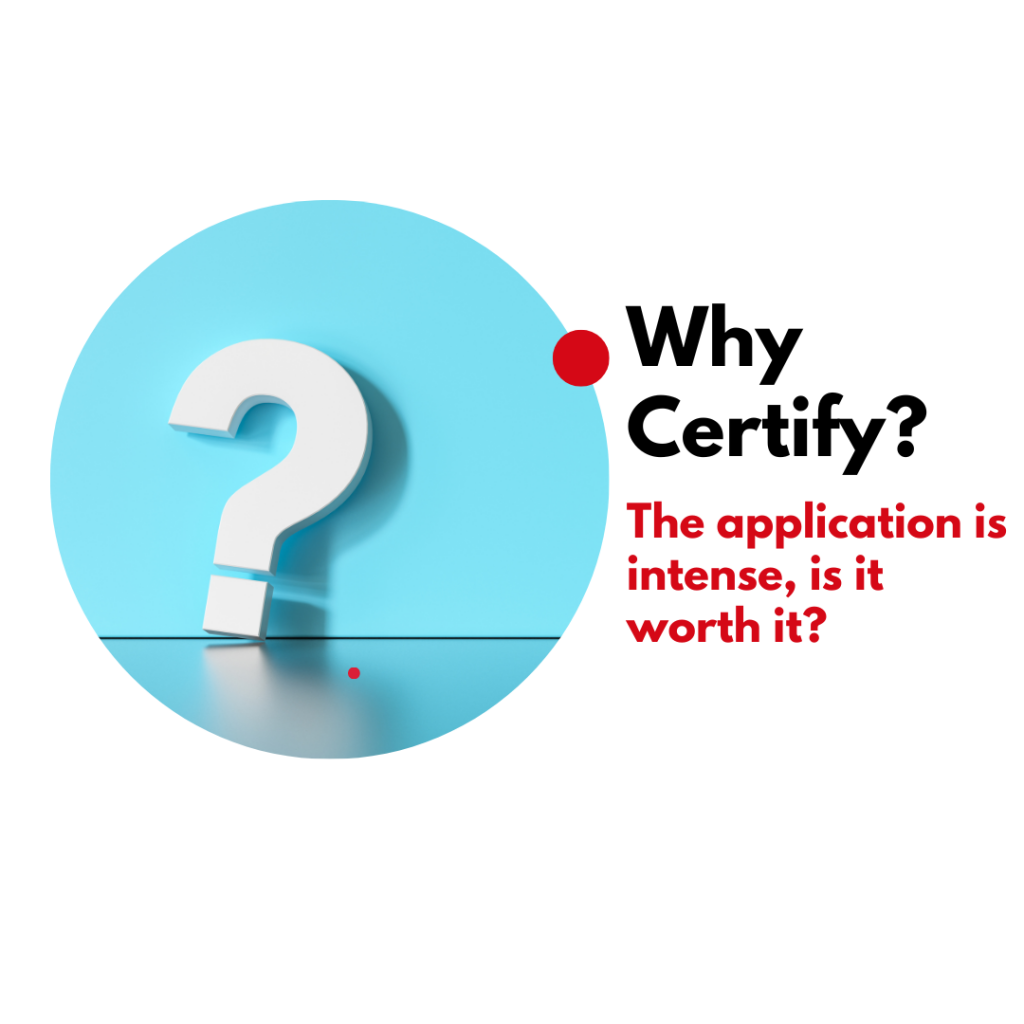 Small business owners who belong to certain underrepresented groups – for example minorities, women, veterans and members of the LGBTQ+ community – are eligible for certain business certifications that can help businesses access more government contracts and private-sector opportunities. These certifications also come with access to exclusive resources and networks, which may lead to new business opportunities. But is your business ready for certification?
Benefits of Disadvantaged Business Certification.
Business certifications come with various perks and resources that can help your company stand out among competitors and scale your business faster, including:
Access to contracts: The federal government, as well as certain private sector corporations, set aside contracts to be awarded to businesses with certain verified certifications. These contracts are only given to businesses with these certifications in order to ensure equal opportunity.
Ability to form joint ventures: Once you become certified, you often can join other businesses within your certification in order to compete for certain contracts.


Additional management and technical assistance: Many of these certification programs also offer management and technical assistance to help their businesses grow and succeed.
What do I do with WBE Certification or MBE Certification?
Many business owners are unsure whether getting certified will actually benefit their business. The application process is intense and many give up on the process, deciding it is not worth the time and expense. For many businesses, this is a short-sighted perspective.
Hundreds of major U.S. corporations and federal, state and local government entities recognize certifications. When businesses think of how to use their certification, they typically think about large corporations with supplier diversity programs. Corporate supplier diversity programs encourage the use of minority-owned, women owned, veteran owned, LGBT -owned, and other certification categories. The programs are generally self-imposed, not imposed by law, and therefore are closer to goals the company wants to (but doesn't have to) meet. However, businesses in some industries, for example hospitals, utilities, and aviation, do have certification goals that are mandated by either law or their own government contract obligations. Another commonly considered area is federal, state and municipal contracts.
For more information on utilizing certification in your business, see Part II of our Certification Series Blog.
Preparing for Certification, From DBE Certification to VBE Certification.
Certification – whether it is WBE, VBE, MBE, DBE or otherwise can open up new opportunities and expand revenue and accelerate growth. Before you land that big new contract, consider a few factors:
Learn your ABCs, or rather your DBEs.
The world of certification is full of anacronyms. Do you know the difference between DBE certification and MBE certification? When do you need WBE certification versus WSOB certification? Are you a Tier I or a Tier II vendor? Learn the jargon before you jump into that potential interview. See Part I of our Certification Series blog where we break down some common terminology used in the certification industry.
Know what growth means for you and your company.
Growth is more than just hitting a set of numbers–it's a package that includes changes to your company in terms of operations, production, staffing and facilities. In addition, think about what growth means to you personally. What will your life be like when your company grows and profits increase? How hard are you going to have to work? Are you ready and willing to do what it takes?
Maintain or develop new banking relationships.
The faster you grow, the more cash you're likely to need. Growth financing can be just as hard to secure as startup funding. If you do not have a strong relationship with your banker, now is the time to reach out. It might also be a good opportunity to investigate other banks to see what other services and rates might be available. The right banking relationship can be one of your best partners in growth, so do your homework.
Take care of your people.
Your employees are what keep you successful, but working in a high-growth organization can be stressful and challenging. Take note of your employees' work and respond appropriately, or risk losing top talent. Create an environment where people are willing to work through the growing pains. In addition, take care of your suppliers, professional advisors and anyone else who can have an effect on your operation.
Focus on your core business and don't get distracted.
Stick to the business your company knows best. Be sure any diversification or product line expansion you do makes sense. Just because there is a contract opportunity for certified businesses does not necessarily mean it is time to make a jump and go into an entirely new line of business. If it has nothing to do with your core business, consider whether you have the capabilities and bandwidth to take on the new challenges.
Standardize your processes.
Regardless of company size, having the proper procedures in place from the get-go will make scalability that much easier. Having the right systems, tools and processes is a good way manage workflow. According to Forbes, "When business owners disregard process standardization, they struggle to keep up with the ever-changing business environment. In the early stages it might be easy to get by without systems in place, but as time goes on it can have a detrimental effect on your company. If you see your most productive employees struggling to stay afloat under the current processes (or lack thereof), it might be time to step it up."
Small businesses looking to be eligible for government contract set-asides should consider shaping up their cybercrime defenses to protect their business. Sixty percent of small companies close within six months of an attack, as reported by Cybercrime magazine, and the estimated cost of one data breach is roughly $3.62 million.
Should you have any questions about certification for your business or would like to schedule an initial consultation, please contact Navigant Law Group, LLC at (847) 253-8800 or email us at hello@navigantlaw.com.
At Navigant Law Group we know the ropes of the legal system. Business services include: Contract Law, Employment Law, Intellectual Property, WBE / MBE / VBE / LGBT / DBE certification, Commercial Real Estate, and other general Business Law services. Individual services include Estate Planning, Wills and Trusts, Administration, Probate, and Guardianship.
Our attorneys' unparalleled focus on goal-oriented, detailed planning and advice will have you ship shape in no time. Want to succeed in your business and make your personal goals a reality in the new year? Come chart your course with Navigant Law Group, LLC!
This article constitutes attorney advertising. The material is for informational purposes only and does not constitute legal advice.